Benefits of stand-alone office copiers
Many businesses prefer to have stand-alone copiers in the office, And when you look at the benefits of this type of copiers for office use it's easy to see why. Combined scanners, printers, copiers and fax machines certainly have their place, but if you need a large amount of copying done very quickly, a stand-alone copier will save you time, money and the hassle of outsourcing copy jobs.
---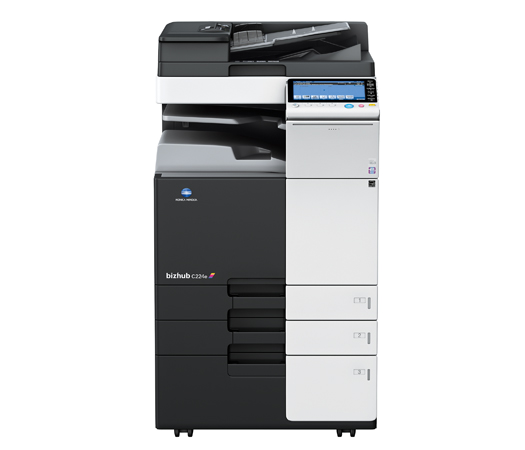 What are the benefits for your office?
A good quality office copier is an invaluable investment, and with the right servicing, one that will last for many years.
Fast copy speed. A stand-alone office copier will have a much higher ppm (pages per minute) rating than a multifunction copier, with high end models reaching over 90ppm. Think how much time this could save employees.
Low printing cost per page. The copy machine may be expensive in the first place, but per page, the cost of copying is very low, especially when you consider how much an external printing firm would charge for the same job.
Durable. This type of office copier is designed to withstand very heavy use, making it the best choice for businesses that need daily copying.
Document finishing features, such as binding, sorting and stapling. These features are far less common and less durable in multifunction copiers.

Excellent functionality. Because stand-alone copiers are designed to do just that, copy, they are extremely fit for purpose. This means that they can cater for complex copy needs, such as duplex printing, different paper sizes, paper thicknesses and alignments.

Easy to use and benefit from large, clear display panels.
No need to connect the copier to a desktop in order for it to make copies. However, the flexibility is there should you wish to do this, which then makes it possible to work as a printer or scanner should the need arise.
Inbuilt memory means that documents can be backed up for quick access and amendments.